Find legends and sites of historical interest, wherever you are - with Map-olah

Use the map below to discover local legends and historical sites - we have every corner of the UK covered - you are never more than 30 miles away from a legendary location or site of historical interest with Map-olah - with plenty more additions to come!

The Map-olah map is regularly updated and expanded - every few days, so keep popping back and keep discovering!

Map-Olah is now International! - Now featuring legendary and historical locations from around the globe.

Red = Legend
Blue = Historical
Legend Types included:
King Arthur
Kings & Queens
​Knights Te,mplar
Robin Hood
Dragons and Monsters
Mermaids
​Giants
Fairies
Animals
​Atlantis
​Treasure

Historical Periods included:
FNeolithic
Bronze Age
Roman
Anglo-Saxon
Medieval
Tudor/Stuart
​Civil War
Industrial Revolution
Napoleonic Wars / American War of Independence
Victorian
First World War
The Inter-War Years
Counties and Cities included:
England:
Cornwall
Cumbria
Derbyshire
Devon
Dorset
East Sussex
​Essex
Gloucestershire
Hampshire
Kent
Lancashire
Norfolk
Northamptonshire
Northumberland
North Yorkshire
​Norwich
Nottingham
Nottinghamshire
​Shropshire
Somerset
​Suffolk
West Sussex
Wiltshire
Worcester
Worcestershire

Scotland:
Argyll & Bute
​Dumfries and Galloway
​Highlands
Orkney Islands
Midlothian
Shetland Islands

Wales:
Carmarthenshire
Ceredigion
Gwynedd
Pembrokeshire

Northern Ireland:
County Antrim
County Armagh
​County Fermanagh
Powered by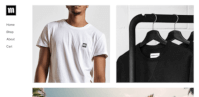 Create your own unique website with customizable templates.